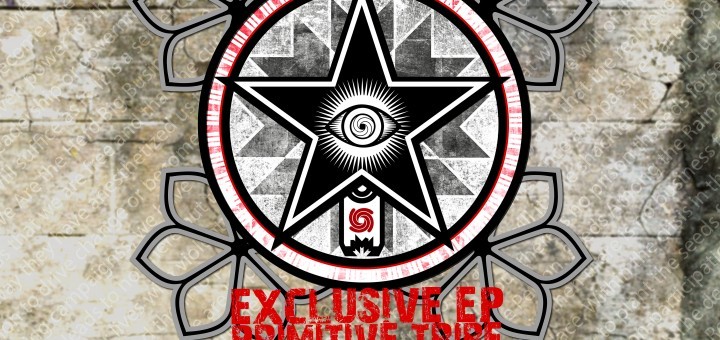 Alt-rock / crossover icons Primitive Reason ended 2014 with a "Primitive Tribe" fanclub concert at Lisbon's MusicBox venue.
After a year of celebrating 20 years of Primitive Reason's breaking musical ground crossing alternative rock with world music, the ES / US / PT collective started things off by packing Lisbon's São Jorge Theatre in March 2014 with their Celebration! concert. The current Primitive Reason line-up welcomed not just Mark Cain (original saxophone player, responsible for that catchy sax line on the band's first hit single, "Seven Fingered Friend", back in '96) and James Beja (NYC-born bassist, brother of longtime guitarist Abel Beja) but also Tó Bravo and Fabio Cruz on the horns, and special guests YouthOne, Nelassassin, Nuno Gomes and Marta Ren making Celebration… well, you know.
During the Summer, the band played festivals in Portugal and abroad (World music festivals like Festival MED (PT), new music festivals like Fusing Figueira da Foz (PT) and Mercat de Musica Viva de Vic (ES), as well as a home-coming at Cascais' Festas do Mar (video below).
Now, for all Tribe members that were present at the year-end Music Box gig, Primitive Reason are offering a 5-track live EP from the Celebration concert at São Jorge so as to herald 2015 as a year of new music and new releases via the band's own label, Kaminari Records: "Never Forget Your Freedom" presents 5 songs from the Celebration gig, "Man and the Mask", "Higher Needs", the classic "Bobo Grey", "El Caballero" and "Wanea":
Primitive Reason will present their fans shortly with news on what is planned for 2015. However, you have to join the Tribe by at least signing up for the newsletter… you will then receive instructions. The news is just for those who know Bobo.
Meanwhile we leave you with a few videos highlighting 2014:
Festas do Mar Interview:
Shadow Man / S. Jorge Footage:
Seven Fingered Friend feat. Marta Ren: